Colliers Wood Cleaners: Leave your SW19 Cleaning Chores to the Professionals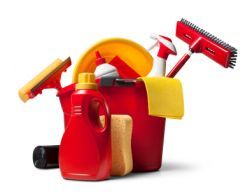 Whatever your reason for wanting to sack of your cleaning responsibilities, be sure to call us here at Colliers Wood Cleaners to book one of our Colliers Wood cleaning services. We offer a wide range of cleaning services, from carpet cleaning to commercial cleaning – whatever you require a cleaner for, the chances are is that we can solve your cleaning problems. To see if we have a service that is right for you, call us on 020 3743 8273 – our dedicated Colliers Wood cleaning agents are standing by the phones as you read this, ready to answer any questions you may have and give you a quote on any of ours services, free of charge.
Maintaining a pristine home is a chore that some of us live for, but most of us could really do without. Keeping your domestic palace spick and span could require up to and beyond an hours work each day. For a lot of us, there just simply enough hours in the day to achieve this. After working 830-530 and spending over two hours of the day commuting, the last thing you want to do when you get home is to pick up a duster and give your home tidy. You've earned those leisure hours, they should be spent how you wish. And the same is true for cleaning on the weekend; who wants to do that when they are your only two days off a week? No one, that's who. For others of us, we may have the spare time but simply do not want to spend it cleaning. And who can blame you? Who wants to be scrubbing carpets when the suns out? Who wants to be spraying down the stove when there's something good on the television? Almost no one; so book your Colliers Wood cleaning service now by calling 020 3743 8273.
Colliers Wood is a district in South-West London, just over four miles from the city-centre. Colliers Wood is perhaps best known for its Tower, aptly named the Colliers Wood Tower. Although this is perhaps not a good a thing, as a 2006 BBC poll named it the ugliest building in the UK. But Colliers Wood also has its beautiful parts; Wandle Park being a key highlight. It is our goal to provide the residents and businesses of Colliers Wood with the best cleaning services money can buy. Some of those residents include comedians Paul Merton and Noel Fielding, and notable former residents include Lord Nelson and Lady Hamilton. By providing the residents of Colliers Wood with an excellent and comprehensive SW19 cleaning service, we have built up a hard earned reputation over the years.
Our most popular cleaning service here at Colliers Wood Cleaners is our SW19 house cleaning service. As mentioned above, cleaning can be a massive pain in the neck. Not only do you have to do a little bit of everything, you have to do a little bit of everything on a daily basis. A lot of people decide that hiring a cleaner is worth the price for getting to spend their leisure hours how they wish. Let us take all your daily domestic cleaning chores out of your hands and put them into the hands of our trained Colliers Wood professional cleaners. Our professional SW19 cleaners will come into your home at a time and date suitable for you and leave it looking spick and span. If you need them to come in every week, we can set up a rolling appointment contract for you, ensuring one of our Colliers Wood house cleaners will be helping you out at the same time and day every week. To get a free quote on our Colliers Wood home cleaning service, call us on 020 3743 8273 – it only takes a minute to get a quote and our cleaners could be around your home as early as tomorrow!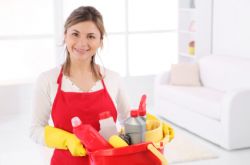 Maintaining a clean home is not the only reason why someone might require our SW19 domestic cleaning service. If, for example, you've neglected to clean your home adequately for quite some time, you require one of our trained SW19 home cleaners to come in on a one-off basis. They will leave your home looking as good as new, letting you go with your life. If you think your home needs a spring clean, then do not hesitate to call us on 020 3743 8273 to book an appointment with one of Colliers Wood cleaning professionals.
We also offer a SW17 end of tenancy cleaning service. If you have rented your property and are planning to move outside, you will need to first turn your attention to packing, but you will then need to your focus onto cleaning. If you fail to leave your property as clean as it was when you first originally moved in, your landlord may see fit to deduct some of your security deposit. The most common reason for security deposit deductions is not damages, but rather uncleanliness. If you let your landlord hire out a cleaner on your behalf, he will do so with little concern for getting the best bargain. It will ultimately be worth your time and money to hire out our Colliers Wood end of tenancy cleaning. Don't leave it to chance; book us now without taking a second glance!
We also offer our clients a comprehensive and professional SW17 carpet cleaning service. Cleaning a carpet can be a difficult task; doing it yourself without the proper know how, tools and products can be simply impossible.
Another popular service is our Colliers Wood office cleaning service. On top of that we also offer our customers a SW17 upholstery cleaning service to take care of all of your furniture cleaning needs.
Above are but a few of the services we offer; the chances are we here at Colliers Wood Cleaners will have a service that is right for you. There is only one way to find out at that is phone us on 020 3743 8273.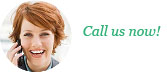 020 3743 8273