Testimonials
Colliers Wood Cleaning offers the best cleaning services in the area so if you need help...
Will
I had bought several new rugs a few months ago and was happy with them until they became...
Patrick Johnson
I worked overseas and left my home shut up. But every time I returned home I dreaded the big...
Bill Walsh
I don't know where I'd be without ColliersWoodCleaners! My mother isn't able to clean her own...
Rebecca Lawrence
ColliersWoodCleaners made my life better. I have man rugs in my home and I struggled keeping...
Melissa Davies
I worked as a long distance lorry driver and wasn't home much. I was getting fed up with the...
Adam Fields
Last week while taking a look around the yard I saw a number of stains on the patio. Now, I...
V. Fallon
I'm getting on a wee bit, so my back's seen far better days. It makes cleaning a real chore...
Edgar Y.
I have been delighted in all by the incredible service that I have been getting from...
Karen Wood
I love playing rugby and after work I always go to training or at least have a good throw...
Ben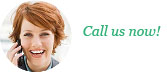 020 3743 8273