Colliers Wood House Cleaning SW19 Service: What the Professionals Can Do For You
Maintaining a clean and tidy home is a chore that some of us relish, but most of us would rather be rid of. So many things around the house need daily cleaning and maintenance means that it can take up to and beyond an hour each day to maintain a pristine home. Many of us do not have enough time to carry out such a chore, and others of us may have the time but, understandably, would rather be doing something else. Here at Colliers Wood Cleaners, we offer a professional and comprehensive SW19 house cleaning service that can take all of your daily cleaning chores out of your hands and put it into the hands of our trained SW17 house cleaning professionals. Our trained SW19 domestic cleaning professionals will come into your home each week at a time and day suitable for you and leave your house looking spick and span. To see whether our Colliers Wood house cleaning service is right for you, call us on
– our dedicated team of house cleaning SW17 agents are ready and willing to take your calls and answer any questions you may have, as well as give you a quote on our Colliers Wood domestic cleaning service free of charge.
Professional House Cleaners at Your Service in SW19
If you do decide to hire out our SW19 home cleaning service, you will have peace of mind knowing that you are hiring out a professional service. Our trained Colliers Wood home cleaners pride themselves on their professionalism, and will offer you nothing but the best customer service money can buy. For the modest price you pay, our trained house cleaning professionals will come round your property and a time and date suitable for you and leave your home looking pristine clean. Call us now on
.
There are many reasons why someone might require our Colliers Wood house cleaning service, but there are two reasons that stand above the others in terms of popularity. The first reason is that you want to maintain a clean home without lifting a finger yourself. If you work 9-5, the last thing you want to do is to get home and have to do a couple of hours of cleaning. For those that require a cleaner to maintain a tidy home, our Colliers Wood professional house cleaning service could help you out – you can book a cleaner to come into your home once or twice a week and they will clean anything you ask of them (within reason).
Our House Cleaners Will Solve All Your Cleaning Dilemmas in Colliers Wood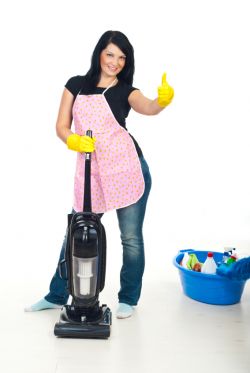 The other popular reason for requiring our Colliers Wood domestic cleaning service is to carry out a deep clean. If you have long neglected cleaning your home, it should come as no surprise to find out that your home is a bit dirty, a bit grubby, and bit generally worse for wear. If you just require our service on a one off, our dedicated SW19 domestic cleaners will be willing to take on the task, no matter how dirty your property has become.
A further reason to hire out our house cleaning service Colliers Wood is to carry our comprehensive end-of-tenancy cleaning. If you have rented your home and are about to move out, you will need to leave your property as clean as it was when you first moved in. If you fail to do so, you will be subject to losing some of your security deposit. In order to get your full security deposit back, book your SW19 house cleaning service by calling
.
Please do not hesitate to call us here at Colliers Wood Cleaners on
.
Save
Save