Colliers Wood Upholstery Cleaning SW19: Why You Should Leave the Task to the Professionals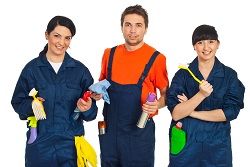 Cleaning is a chore that some of us thoroughly enjoy, but most of us despise. It is a never ending task; no matter how much you do one, the chore begins all over again the next. Maintaining a tidy home can mean you have to put anywhere up to and beyond an hour of work each day in order to have a continually pristine home. Cleaning tasks such as hovering, dusting, washing up, laundry and whatnot can all be undertaken by yourself, but some household cleaning chores are such that they can only really be done by professionals. Furniture is but one of those chores; for beginners, where do you even start when it comes to cleaning a piece of upholstery? What tools do you use and how do you go about cleaning an arm chair or a sofa effectively? These are questions best answered by our team of Colliers Wood upholstery cleaners. Here at Colliers Wood Cleaners, we offer a professional and comprehensive SW19 upholstery cleaning service that will take care of all your upholstery cleaning needs.
To see if our service is right for you, call us on
. Our dedicated Colliers Wood upholstery cleaning agents are waiting by the phones ready to take your calls, answer any questions you may have and give you a free quote on our SW19 furniture cleaning service.
Reasons Why You Choose Professional Upholstery Cleaning Company in SW19
1) Where do you start?
As mentioned above, when it comes to cleaning upholstery it's hard to know where to start. They are such big and bulky items that cleaning them can be mind-baffling. If you aren't armed with the right tools, products, and knowledge then all you can really do is dust them down and spray them with air freshener. Although this will clean them superficially, it will not clean them thoroughly. If you chose to hire out our Colliers Wood upholstery cleaning service, you will have peace of mind knowing that our trained upholstery cleaning SW19 professionals will come armed with the best tools, products and know how, meaning they will leave your home with your furniture more than just superficially clean. To book your appointment now, call us on
.
2) Having them cleaned means you can sell them on
First hand furniture can set you back anywhere up to and beyond £1000, depending on what you are buying. It should, then, come as no surprise to find out that many people opt to acquire their furniture through second-hand means. As such, there is quite a bit of money to be made out of selling second hand furniture. But there is only money to be made out of such a venture if your upholstery is kept clean and tidy. To get the most money out of selling on your furniture, book our Colliers Wood cleaning service right away!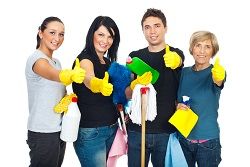 3) It extends the shelf-life of your furniture.
Furniture, just like almost every other piece of household furniture, needs regular maintenance work done. As most pieces of upholstery are wood and fabric based, they are susceptible to termites, other bugs and damp conditions. If your piece of furniture gets affected by one of the above, it could cut the shelf-life of your upholstery significantly. To make sure this doesn't happen to you, call us on
to book our SW17 upholstery cleaning service.
Don't Hesitate to Hire Qualified Colliers Wood Upholstery Cleaning Company
Here at Colliers Wood Cleaners, we pride ourselves on offering our customers the best service money can buy. To book your Colliers Wood furniture cleaning service, call
to get a free quote right away!
Save
Save